Recognizing the needs, Practical strategists. collaborative by nature. Sleeves rolled up. Committed to our clients'success
Venture Promos offers a comprehensive range of specialist and bespoke consulting services. Shipping, logistics, export, import, sourcing, manufacturing, food industry, education, energy, heavy industries, technology, healthcare sectors, automotive, etc. are our main areas of expertise.
Venture Promos is operating across Pan-Asia: India, Singapore, Thailand, China, Hong Kong, Indonesia, Japan, Malaysia, Myanmar, Philippines, Taiwan, Vietnam, Laos, Cambodia, United Arab Emirates and Korea. Our Asia operation is supported by our partners in Europe, Australia and US
Venture Promos strives to exceed client's expectations through its innovative solutions, and dedicated work force.
With the rise of Asia as the new economic powerhouse, organisations are looking towards the region to expand their business. The West is pouring in a flood of capital, and the Asian region must change quickly to accommodate these new interests.
We collaborate closely with clients to adopt a transformative strategy that benefits all stakeholders, enabling enterprises to expand, create long-lasting competitive advantage, and generate beneficial social impact. Our multicultural, international teams, which deliver integrated solutions through cutting-edge management consulting, technology and design, corporate and digital enterprises, are passionate about realizing potential and bringing about change.
As a corporate strategy consulting company with an emphasis on Asia, we offer our clients a deeper comprehension of innate regional challenges.
We analyze industries, profile competitors, size markets, segment customers, choose the best distribution channels, assess the most suitable site locations, prepare investment feasibility studies, consider potential joint ventures or acquisitions, and provide market entry and growth strategy in Asia to help clients understand the Asian market landscape. Our Asian market entry and growth strategy services offer the necessary knowledge and a step-by-step plan to seize a profitable and long-term market share in the area.
We collaborate with our clients in an effort to reinvent industries while achieving amazing results that surpass the competition. To produce better, quicker, and longer-lasting results, we combine our specialized, integrated knowledge with a thriving ecosystem of digital entrepreneurs.
Our goal is to assist our clients in producing high levels of value so that, collectively, we may raise the bar for excellence in each of our different fields.
We specialize in creating unique methods that have helped clients outperform their rivals. Deep understanding of business and market trends are combined with close client collaboration at all levels in our tailored approach. This guarantees that our clients develop stronger organizations, secure long-lasting outcomes, and gain a sustainable competitive advantage.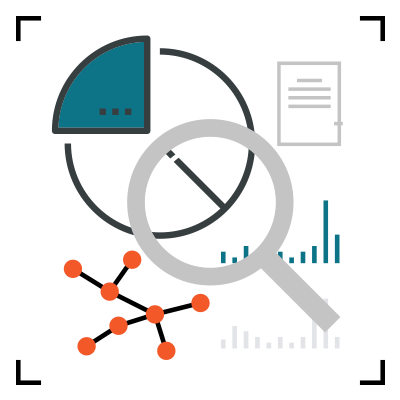 The services offered can grow from individual assets to global portfolios. We have the following areas of expertise:
Project origination and evaluation

Competitive position

Strategy reformulation

Re-financing

Tariff studies

Product forecasting and projections

Marketing plans

Hinterland analysis

Benchmarking/Key performance indicators

Capacity analysis and phasing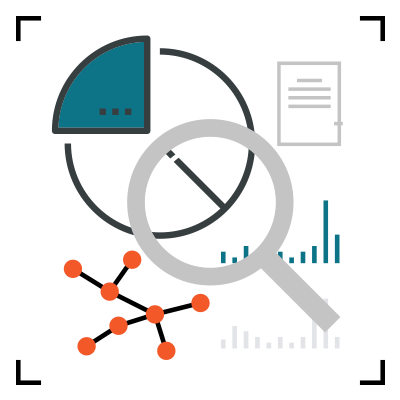 The key area of our team's expertise for the following services is the capacity to create, develop, and implement strategic initiatives to provide greater insight into customers' needs across commercial, economic, financial, geographic, and operational areas.
Regulatory and concession advice

Business plan review

Policy advice

Feasibility and master planning

Cost/benefit analysis

Strategic development plans

Greenfield
The service package is distinguished by its capacity to comprehend, support, and successfully finish complex transactions.
Due diligence asset support

Financial modelling

Financial analysis

Market forecasts

'Sell-side' and 'Buy-side' preparation

Valuation support

Project financing
We seek to be agents of change – for our clients, our people, and society overall.
We are committed to:
Creating competitive advantage through unique solutions

Building capabilities and mobilizing organizations 

Driving sustainable impact 

Providing unparalleled opportunities for growth 

Succeeding together with passion and trust
At Venture Promos, we work with companies like yours to excavate true business purpose. And then we help to fully activate and embed that purpose throughout your organization.
Every day, we partner with our clients to set bold strategies, unlock the potential of their people, embed transformative technologies in everything they do, and innovate sustainably. The impact we deliver helps clients achieve enduring change in their capabilities and performance—and speeds up the transition to sustainable and inclusive growth.
Helping our clients grow is fundamental. Within a context of unrelenting change, growth takes intention, and bigger, bolder bets. We build new businesses, lead technology transformations, and create sustainable innovations.
Most importantly, we believe that as management consultants we have an active role to play. That we stand on the precipice of a fundamental change, facing a horizon of limitless opportunities – new models, value and supply chains, technologies and ways of doing business, which must be executed with purpose. The big idea that drives us is to help organizations, businesses and entrepreneurs to reimagine their reality and shift the world towards a new sustainable paradigm.
Our approach helps clients overcome the odds by predicting, measuring and managing the risk associated with change from day one. The results: a proven method to structure, orchestrate and enable the changes necessary to achieve a competitive advantage.